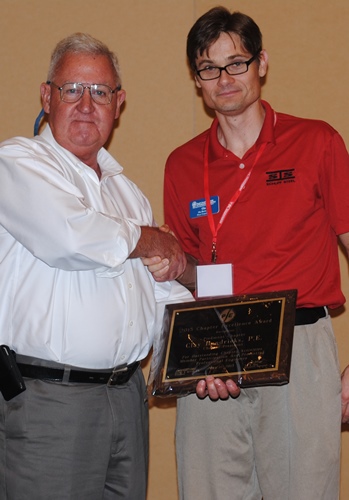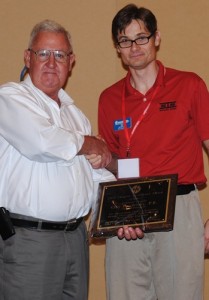 The Piedmont Chapter wins 2014 -2015 SCSPE Chapter Excellence Award at the SCSPE Annual Meeting in Myrtle Beach at the SC Engineering Conference & Trade Show. SCSPE's 2014-2015 President George H. McCall, revived the SCSPE Chapter Excellence Awards. This award helps both the chapter and the state society by giving insight to chapter trends.
Chapters are judged by chapter activities, meetings, attendance, and attendance at SCSPE functions. The SCSPE Piedmont Chapter held nine chapter meetings this fiscal year with an average attendance of 45. They had a special meeting, E Week Banquet, which attracted close to 50 people. This meeting included the Discover 30 program as well as the chapter's annual E Week Banquet.
SCSPE's Piedmont Chapter also absorbed some of the Spartanburg Chapters MathCounts this year, having 20 schools participate, with 40 Piedmont Chapter volunteers.
SCSPE's Piedmont Chapter also had a good showing at the SCSPE Fall Symposium, Winter Meeting, and the Disaster Preparedness Program.
Chapter President, Clay Hendrix, had a year to be proud of. With tough competition coming from other Chapters, Hendrix and the Piedmont Chapter are truly deserving of the 2014-2015 SCSPE Chapter Excellence Award.