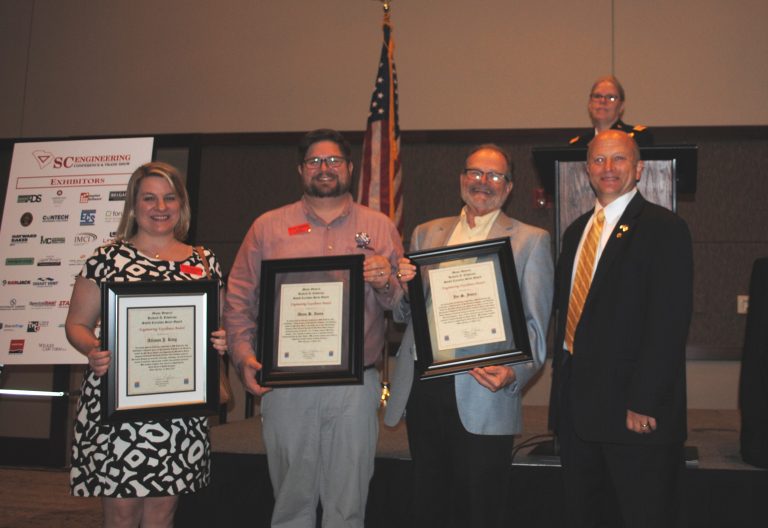 Jones, McAden & Associates was honored by the South Carolina State Guard for its management of recruiting and tracking volunteer engineers during the flood in October.
Adjutant General, Robert Livingston, PE, made the award presentation at the SC Engineering Conference and Trade Show in June at the Charleston Convention Center.
The certificates, called "Major General Richard A. Eckstrom, South Carolina State Guard Engineering Excellence Award." The awards were presented to Adam B. Jones, Allison J. King and Joe S. Jones.
The award said, "In keeping with the visionary leadership of Major General Eckstrom, who established a dedicated group of professional engineers and architects within the SC State Guard, you (Jones, McAden & Associates), supported the effort to recruit other professional engineers and architects to volunteer with the SC State Guard Engineering Command during October, 2015 flooding caused by Hurricane Joaquin. Your efforts resulted in dozens of qualified personnel volunteering with the State Guard. We proudly recognize your efforts in supporting the Great State pf South Carolina." It was presented June 24, 2016.