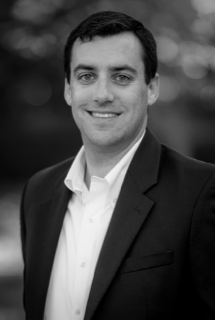 The South Carolina Society of Professional Engineers named Lucas Young, PE, SE, Greenville, SC, the 2020 South Carolina Young Engineer of the Year at its virtual Annual Meeting on July 28, 2020.
Lucas began his career as a summer intern from Clemson with Fuller Group in the summer of 2008. He subsequently joined Fuller Group full-time as an Engineering Intern.
Lucas exhibited strong engineering skills, and combined that with a strong sense of ethics and comfort when working with clients.
Upon achieving his PE and SE certifications, he worked as a Project Manager before recently becoming a Principal with the firm. Mr. Young obtained both his Bachelor's and Master's degrees from Clemson University in Civil Engineering. Since joining the staff at Fuller, Mr. Young has combined his technical knowledge and passion for business development to help grow the firm in client base and technical ability. He currently manages many aspects of the Structural Division, including the Health Care, Commercial, and Industrial Sectors.
Lucas also supports Fuller's Envelope Division by providing structural investigations and serving as an expert witness when called upon for construction litigation.
Lucas's combination of hard work, strong ethics and leadership capabilities has allowed him to quickly rise to a senior position in the firm.  He is respected by both his fellow engineers in the firm and clients outside the firm.
Lucas is a member of SCSPE, the Structural Engineering Association of South Carolina, and the American Institute of Steel Construction.  He is a registered Professional Engineer in South Carolina, Alabama, Georgia, Tennessee, North Carolina, Idaho, and Montana.
As a graduate of Clemson, Lucas loves attending any Clemson sporting event. If he is not at a Clemson game, he is serving at Greenville ARP Church or spending time with his wife and two daughters in Greenville, SC.
"Lucas is exactly what we look for in a member.  He brings great ideas to the table, and we look forward to his continued service to the Society," said Adam B. Jones, SCSPE Executive Director.  The SCSPE Young Engineer of the Year is a practicing Professional Engineer under the age of 35 years of age.
SCSPE Young Engineer of the Year Recipients
Luke A. Nance, Jr.-1974
John R."Rooney" Floyd-1980
J. Coley Altman-1982
Stephen F. Csernak-1983
Rick R. Evans-1984
Don R. Sorensen-1985
Thomas H. Moore, III-1986
Theresa Hilliard (Hodge)-1987
William E. Bynum, III-1988
Bevlee A. Watford-1989
Luis Mariaca-1990
Patrick Flood-1991
Tony Stutes-1992
Mark Hapstack, PE-1993
Deepal S. Eliatamby, PE-1995
Jeffrey D. Klinar, PE-1997
Susan C. Kozemko, PE-1998
Jason D. Martin, PE-1999
Eric A. Mencken, PE-2000
Steven B. Hendrix, PE-2001
William A. (Trey) Blackwood III, PE-2002
Josh Fowler, PE-2004
Jennings C. Hollingsworth, PE-2006
Michael V. Jolly, PE-2007
Linda Suzanne Aultman, PE-2008
Phillip Hutcherson, PE-2009
Michael L. Hood, PE-2010
David McNeice, PE-2011
Jason Vaughn, PE-2012
V. Spring McEwen, PE-2013
Andrew "Andy" Rogers, PE-2014
Phuong Bacon, PE-2015
Sean Goddeyne-2016
Jayson Jordan, PE-2017
Clayton C. Putnum, PE-2018
Mitchel Cooper, PE – 2019
Lucas Young, PE, SE – 2020