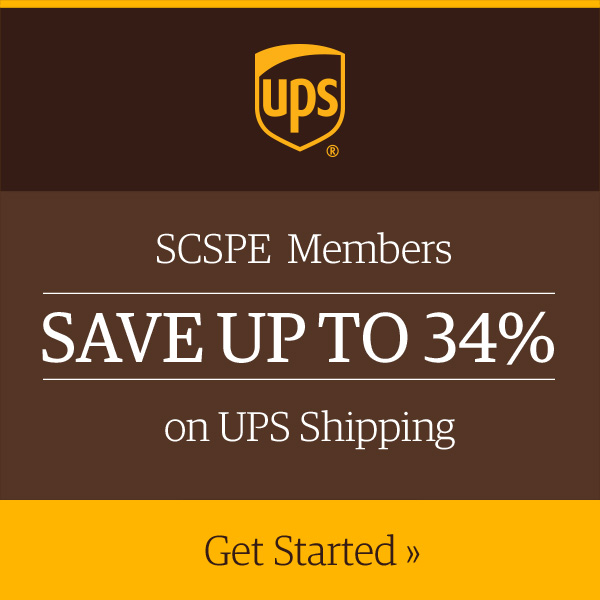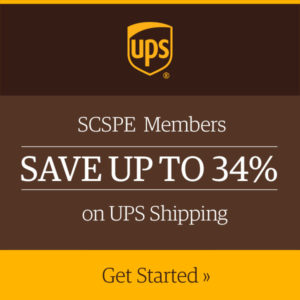 UPS Savings Program
SCSPE is proud to bring its members valuable discounts on the products and services they need. Take advantage of competitive rates available on UPS® shipping services.
Save on a broad portfolio of shipping services including:
Up to 34%* on UPS Air letters
Up to 30%* on UPS Air packages (1 lb.+)
Up to 32%* on UPS International imports and exports
Up to 18%* on UPS® Ground shipments
Savings begin at 75%* on UPS Freight® shipments over 150 lbs.
50%* on UPS Next Day Air®, UPS Next Day Air Saver®, UPS Worldwide Express® export, UPS Worldwide Saver® export, and UPS Worldwide Expedited® export shipments for up to four weeks after you enroll.*
SCSPE members can receive these discounts even if you already have a UPS account. Whether you need your documents or packages to arrive the next day or are looking for an affordable shipping option, UPS understands the importance of speed, reliability, and cost. Plus, the more you ship, the more you can save.
Let SCSPE and UPS help your business grow, improve your bottom line and make shipping easier. To enroll and start saving today, visit savewithups.com/scspe.
For more information, call 1-800-MEMBERS (1-800-636-2377), M-F, 8 a.m. – 6 p.m. EST.
*Visit savewithups.com/scspe for specific services and discounts. Click here for details on Introductory Program discounts.